This Weekend Only

SAVE 20% ON ALL BUNDLES
Save 20% on Supernatural Bundles
Hear it from our customers
"I have a toddler and 2 cats and wanted to switch to natural cleaning products. I LOVE these. They smell amazing and they clean just as well as the old chemicals I was using! I'm so glad I bought the starter kit and will continue using the refills. I love the glass bottles as well."

Megan

Verified Buyer
"These products have been life changing! I love the way my home smells. The bottles are so well made, packaging is a delight to open. I brag to everyone about how amazing these products are!"

Sobia

Verified Buyer
"I love this product and the way my house smells!! After the first use I knew I would be ordering more. Very calming and clean smelling. I used chemicals before to clean and it was so awful and harsh. This is a game changer!I also love the frosted bottles and packaging, beautiful!"

April

Verified Buyer
I recently ordered the starter set and all I can say is WOW! The products are beautifully and sustainably packaged, smell AMAZING, and clean as well if not better than traditional products. I find myself seeking out chances to use them!! I'm hooked and will recommend to all my friends and family!

Lola

Verified Buyer
I am in LOVE with these products! I am devoted to trying safer/cleaner options and this product works great. From the moment I opened the package, I felt I was getting something amazing. I love the packaging, love the glass bottles, love the smell....you have to try! I have tried a lot of brands (including essential oil based products) and this is by far my favorite!

Terri

Verified Buyer
From the packaging, to the natural ingredients, to the divine scents; cleaning is fun! Dirty windows? Sink? Tub? Floor? Counter?....I'm on it, because I LOVE these amazing sprays! Thank you for creating a win ~ win ~ win product for all ... those who use it, those we love who are exposed to it, and our planet!

Lisa

Verified Buyer
Unboxing Supernatural is an experience in itself, as the products are so gorgeously and thoughtfully packaged (in eco friendly materials). They smell wonderful and they actually work! I have been trying to eliminate all single use plastic in my life, which has meant making my own cleaning and personal products or finding a mindful alternative. Out of all the products I have tried I would call Supernatural the Ferrari of household cleaners. So far definitely the classiest and most powerful.

Natalie

Verified Buyer
"I have a toddler and 2 cats and wanted to switch to natural cleaning products. I LOVE these. They smell amazing and they clean just as well as the old chemicals I was using! I'm so glad I bought the starter kit and will continue using the refills. I love the glass bottles as well."

Megan

Verified Buyer
"These products have been life changing! I love the way my home smells. The bottles are so well made, packaging is a delight to open. I brag to everyone about how amazing these products are!"

Sobia

Verified Buyer
"I love this product and the way my house smells!! After the first use I knew I would be ordering more. Very calming and clean smelling. I used chemicals before to clean and it was so awful and harsh. This is a game changer!I also love the frosted bottles and packaging, beautiful!"

April

Verified Buyer
I recently ordered the starter set and all I can say is WOW! The products are beautifully and sustainably packaged, smell AMAZING, and clean as well if not better than traditional products. I find myself seeking out chances to use them!! I'm hooked and will recommend to all my friends and family!

Lola

Verified Buyer
I am in LOVE with these products! I am devoted to trying safer/cleaner options and this product works great. From the moment I opened the package, I felt I was getting something amazing. I love the packaging, love the glass bottles, love the smell....you have to try! I have tried a lot of brands (including essential oil based products) and this is by far my favorite!

Terri

Verified Buyer
From the packaging, to the natural ingredients, to the divine scents; cleaning is fun! Dirty windows? Sink? Tub? Floor? Counter?....I'm on it, because I LOVE these amazing sprays! Thank you for creating a win ~ win ~ win product for all ... those who use it, those we love who are exposed to it, and our planet!

Lisa

Verified Buyer
Unboxing Supernatural is an experience in itself, as the products are so gorgeously and thoughtfully packaged (in eco friendly materials). They smell wonderful and they actually work! I have been trying to eliminate all single use plastic in my life, which has meant making my own cleaning and personal products or finding a mindful alternative. Out of all the products I have tried I would call Supernatural the Ferrari of household cleaners. So far definitely the classiest and most powerful.

Natalie

Verified Buyer
Subscribe and Save
Receive 10% off and complimentary shipping when you become a subscription member. Customize your plan to the products that resonate with your home and the frequency you wish to receive them. There are no contracts and you can cancel at any time. Put your mind at ease knowing a new set of refills for your reusable glass bottle show up magically just as you need them.
Subscribe & Save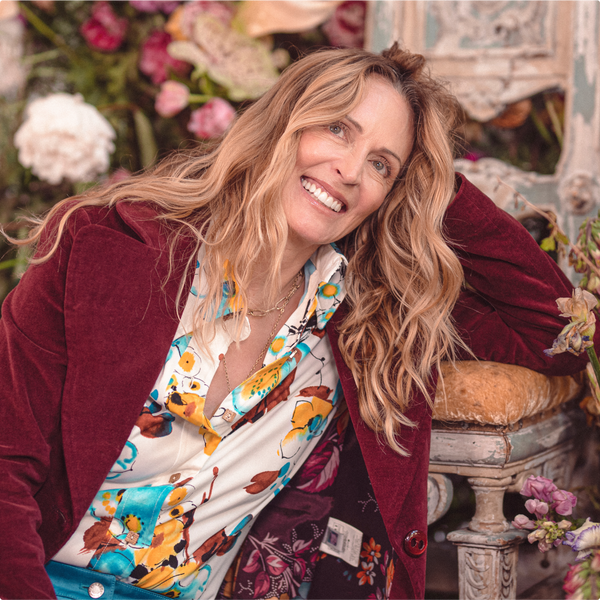 Our Story
Whatever you do, be in love.
Supernatural was founded by Suzy Batiz. A visionary lover, creator, and curator of all things magical. With a desire to create an all natural cleaning solution for her home, she found a new passion in sharing those same extrasensory experiences with other conscious epicureans like herself.
Read the Story